Het makkelijke antwoord is natuurlijk: je kan beter een andere hobby kiezen. Minder risico's en vaak even leuk. En een stuk minder verslavend. Maar deze blog draait niet om het demoniseren van gokken, noch je op alle gevaren van gokken te wijzen. Daar zijn websites genoeg voor. Deze blog draait om fotografie! Dit gaat wel voorbij het feit dat je veel kan leren van deze promo video's. Lessen die ik geleerd heb en welke ik graag met je deel: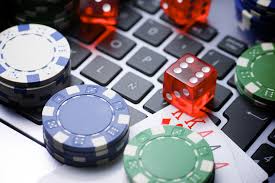 Tip 1: Houd het simpel
Wanneer je een foto maakt, wil je een verhaal vertellen. De mooiste verhalen zijn vaak degene die je in één keer ziet en waar je later meer diepgang in hebt. Als je naar een foto kijkt en het eerste wat je ziet is de diepgang van Freud of Plato, dan wordt het snel onaantrekkelijk om naar te kijken. Lok de kijker met een simpel beeld dat een verhaal wil vertellen. Daarna kan ja altijd nog de diepte ingaan.
Tip 2: Onderschat kleur en contrast niet
Het eerste wat opvalt van geanimeerde video's is dat de makers heel veel met kleur en contrast werken. De boodschap die zij willen overbrengen blijft daardoor nog eventjes op het netvlies staan. Ook al is de video lang afgelopen en is de kijker al in het casino. Dan komt opeens dat kleurrijke beeld weer naar boven. En dat effect wil je hebben.
Tip 3: Geld is niet alles
Geld maakt niet gelukkig. Je kan er wel dingen van kopen die je gelukkig maken. Het is het kip-of-ei-verhaal. Maar er zit wel een kern van waarheid in: je kan veel geld besteedden aan apparatuur, maar er uiteindelijk niets aan hebben of niet mee doen. Wees dus altijd voorzichtig met het kopen van nieuwe apparatuur. Zorg dat je het meeste uit je apparatuur haalt, voordat je nieuw koopt.
Tip 4: Ken jezelf
"Ken de vijand en ken uzelf, en u kunt 100 slagen vechten zonder nederlaag." ~Sun Tzu. Een mooie en doeltreffende quote. Wees kritisch en wees realistisch. Er zijn dagen waar het niet lukt om dé foto te maken. Je moet dan niet bang zijn om de volgende dag weer op stap te gaan. De vijand in deze quote is bijvoorbeeld de natuur voor de natuurfotograaf of de sport voor de sportfotograaf.
Tip 5: Vergeet de achtergrond niet
Ik heb eens een promo video gezien waar een vent vertelde hoe alles werkte. Achter hem stond een witte achtergrond. Niet zo mooi en ik was na een halve minuut ook volledig afgehaakt. De achtergrond is belangrijk en die mag je dus niet vergeten. De achtrongrond kan een mooie foto maken. Of ervoor zorgen dat een redelijke foto door de wc kan worden gespoeld.
Tip 6: Gok, maar met mate
Deze bestaat ook in de fotografie. Je kan erop gokken dat iets gaat gebeuren. Maar dat hoeft niet zo te zijn. Je kan bijvoorbeeld op een regenachtige dag naar de natuur gaan om mooie foto's te maken. Maar als je verkeerd gokt, kom je alleen met een nat pak thuis. Of alleen slechte foto's. Je moet ook niet bij de goal gaan staan in de hoop dat je een geweldige goal kan fotograferen. Want dan zal je zien dat alle actie op het middenveld speelt.