Je bent begonnen met je nieuwe hobby of misschien zelfs begonnen aan de start van een nieuwe carrière. Je wil mooie natuurfoto's maken. Hoe dat moet, daar ga ik in dit artikel verder op in!
Tip 1: Wat vind jij mooi?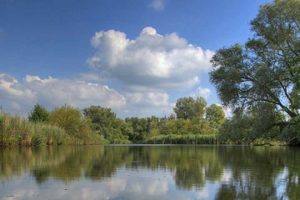 Fotograferen begint en eindigt altijd met degene die de foto maakt: de fotograaf. Bedenk zelf eerst wat je zo mooi vindt aan de natuur. Zijn het de bloemen? Zijn het de bomen? Zijn het ander dingen zoals paddenstoelen of insecten? Schrijf ze allemaal op. Ga met dat lijstje op stap en fotografeer de dingen die jij mooi vindt. Heb je geen voorkeur? Ga dan op avontuur: pak je camera en ga de natuur in. Maak veel foto's en hieruit komen vanzelf mooie foto's.
Tip 2: Groot, groter, grootst?
Wanneer je foto's van de natuur gaat maken, is het belangrijk aan de compositie van het beeld te denken. Wil je één boom op de foto hebben of juist het hele bos? Wil je één bloem centraal hebben of het hele bloemenveld? Speel hiermee totdat je de juiste compositie hebt gevonden.
Tip 3: Lichtval
Lichtval is ontzettend belangrijk. Vandaar dat het belangrijk is op het juist tijdstip buiten te zijn. Anders maak je het onnodig moeilijk voor jezelf om een mooie foto te maken. Het beste tijdstip is in de middag, wanner het licht direct van boven komt. Een ander goed tijdstip is in het begin van de ochtend. De wind rustiger in de ochtend dan in de avond. En er zijn minder mensen op de been die je foto kunnen verstoren.
Tip 4: Ga erop uit!
De natuur is buiten. Vrij letterlijk. Daarom moet je naar buiten gaan om natuurfoto's te maken. Ga naar het bos, het strand of de weide. Natuur is niet binnen. Het fijne aan buiten zijn is dat het ook nog eens gezond is! Je krijgt ook een beter gevoel waar je naar moet zoeken en kijken voor een mooie compositie. Veel komt met ervaring en als je veel buiten bent krijg je vanzelf een 'timmermansoog' voor mooie plaatjes.
Tip 5: Tijd, tijd en nog eens tijd
Met natuurfotografie kan je nooit te veel geduld hebben. Je bent afhankelijk van de natuur en het weer zal niet altijd meezitten. Soms ga je naar buiten en kom je terug thuis zonder een geslaagde foto. Dat kan gebeuren. Zeker als je fauna fotografeert. Dat moet je niet weerhouden om de volgende keer op stap te gaan! Met een beetje geduld krijg je de perfect foto vanzelf.
Tip 6: Lees: Zo fotografeer je de natuur!
Er zijn talloze boeken over fotografie. Het boek 'Zo fotografeer je de natuur!' is speciaal voor natuurfotografen geschreven.