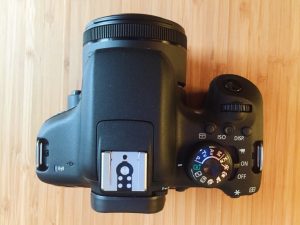 Een goede foto maken is moeilijk. Dan heb ik het niet over de camera aanzetten en op een knopje duwen. Dat kan iedereen. Ik heb het over een mooie foto maken die overeenkomt met wat je ziet. En dat is gelijk ook het moeilijkste aan fotograferen.
Dat moet je natuurlijk niet bang maken om fotografie als hobby te hebben! Het is heerlijk om een foto in je kamer te hebben die je zelf hebt genomen. Vandaar dat ik in dit artikel twee belangrijke tips schrijf voor de beginner. Zo kan je aan deze mooie hobby beginnen (of misschien zelf je werk ervan maken!).
Tip 1: lichtval
Het allerbelangrijkste is de hoeveelheid licht. Het gaat erom de juiste lichtval in beeld te krijgen. Anders krijg je over- of onderbelichte foto's. Wanneer de camera een foto maakt, gaat de sluiter open. Het licht komt dat de camera binnen en dat vormt het beeld wat je uiteindelijk afdrukt. Er zijn drie dingen belangrijk:
      'Aperture': de grootte van de opening. Vaak in het formaat f/2, f/5, f/11 geschreven. Hoe kleiner het nummer, hoe groter de aperture opening. Hoe groter de aperture, des te meer licht de camera opvangt;

      Sluitertijd: hoe lang de sluiter openstaat, hoe meer licht wordt opgevangen. Het heeft ook gevolgen voor bewegende beelden. Bij een hoge sluitersnelheid lijkt het alsof de wereld stil staat. Bij een lage sluitersnelheid krijg je een vervaagd beeld;

      ISO: hoe gevoelig de lichtsensor is. Hoe hoger de ISO, des te beter kan je in het donker foto's maken. Je krijgt wel wat meer vervaging van je beeld.
Het is van belang om met de instellingen van de camera te spelen. Of met verschillende lenzen. Het zijn dingen die je in je achterhoofd moet houden. Je moet niet vol op dit onderwerp induiken.
Tip 2: Regel-van-derden
Deze regel ziet op de compositie van foto's. Het maakt eigenlijk niet uit met welke camera je foto's maakt, met een goede compositie ziet een foto er gelijk een stuk beter uit. Compositie gaat erom waar elk element van de foto staat. Vergelijk het met bouwblokken: van een goede foto zie je gelijk dat alle bouwblokken mooi op elkaar staan. Bij een slechte foto staan de bouwblokken schots en scheef op elkaar.
Wanneer je de compositie onder de knie hebt, kan je overal en van alles een mooie foto maken. De regel voor een goede compositie gaat als volgt: regel-van-derden. Verdeel het beeld dat je hebt in derden door twee horizontale en twee verticale lijnen. De elementen die je prominent in beeld wil hebben moeten staan waar deze lijnen kruisen.
Tot slot
Dat zijn de twee belangrijkste tips! Kan je het beeld dat je wil hebben niet goed in beeld krijgen? Perspectief veranderen helpt! Het ligt vaker aan iets anders dan de techniek. Meeste smartphones hebben een uitstekende camera en zijn ook een goede start. Zo hoef je geen dure camera's aan te schaffen voor de nieuwe hobby (of carrière)!