The gambler (2014) is een remake van de originele gelijknamige film uit 1974. Hollywood houd ervan om films opnieuw te produceren, en dit laat meteen zien hoe de film kwaliteit verbeterd is in de laatste jaren. De film is geproduceerd door Irwin Winkler en Robert Chartoff, en geregisseerd door Rupert Wyatt (ook bekend als regisseur van Rise Of The Planet Of The Apes).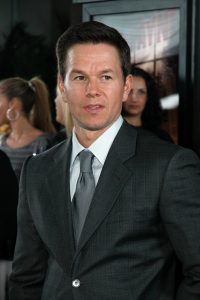 The Gambler gaat over Jim Bennett (gespeeld door Mark Wahlberg). Jim is een literatuur professor met een geheim leven. Wanneer hij niet aan het lesgeven is zit hij in het casino en verspeeld hij al zijn geld. Hij komt, als gokverslaafde, in een steeds groter wordende spiraal van schulden. Hierdoor maakt hij verkeerde keuzes en leent hij geld van de verkeerde mensen. Lee (Alvin Ing), Neville Baraka (Michael Kenneth Williams) en Frank (John Goodman) staan klaar om Jim het geld te lenen dat hij nodig heeft, maar als hij ze niet kan terugbetalen kan hij er zeker van zijn dat er botten gebroken worden.
Wat deze film anders maakt dan andere gok films is dat het je echt meeneemt in het leven in een casino. Er worden op prachtige locaties gefilmd en het laat zien hoe het er aan toe gaat wanneer je zo ver verzeild raakt in de casino wereld. Je kan zien hoe Jim Bennett geld kwijt speelt, wint, leent en alles weer kwijt raakt. Ook is het geen typische actiefilm. Het grootste verschil is dat de film zich niet afspeeld in Las Vegas, maar in de underground gokwereld van Los Angeles.
In deze remake worden de kansspelen die gespeeld worden niet aangepast naar het meest populaire high stakes kansspel van die tijd. Verwacht zou zijn dat Jim Bennett high stakes poker zou doen, maar hij houdt het vooral bij blackjack en roulette. Iets van in de 1974 versie al gedaan werd. Waarbij het bij Jim fout gaat is dat hij zijn winst blijft verdubbelen tot hij alles verliest. Hoe realistisch het is dat iemand geld kan blijven lenen van de verkeerde personen is natuurlijk maar de vraag. De originele maker (James Toback) van de film wilde The Gambler eerst als boek uitbrengen. En naast lesgeven in literatuur, was de schrijver zelf een liefhebber van casino's en kansspelen. Hij schreef over de dingen die hij zag in casino's en er zit dus een stukje van waarheid in The Gambler, en natuurlijk een deel Hollywood.  
Het is een film die veel bekritiseerd is, misschien omdat het niet de actiefilm was die mensen verwachten, maar meer de oude stijl van de film noir uit de jaren 70 heeft behouden. Het is een drama die zich afspeeld in de moderne tijd en laat zien hoe de gokwereld je kan meeslepen.