Video's op Instagram moeten opvallen, en binnen een minuut laten zien waar je filmpje over gaat. Zorg voor opvallende muziek, snelle overgangen en text. Veel instagram gebruikers hebben hun telefoon op stil en op deze manier worden ze toch getriggerd om te kijken. Filmpjes op instagram zijn kort. 60 seconden maar. Je hebt dus maar kort de tijd om jouw boodschap over te laten komen. Gelukkig blijkt het dat kortere filmpjes meer indruk maken dan langere. Dus dat is al een plus! Maar de filmpjes die je maakt op instagram moeten naast kort ook krachtig zijn.
Focus!
Je hebt maar kort de tijd om je boodschap over te brengen! Zorg er dus voor dat deze duidelijk is. En hoe maakt je een film duidelijk? Zorg dat je maar 1 focus hebt. Maak voor elk nieuw onderwerp een nieuw filmpje. Let er zeker op dat je niet teveel informatie in een filmpje wilt stoppen. Blijft kritisch! Op deze manier blijft het duidelijk en is het niet verwarrend om naar je video te kijken. Denk dus na over het doel van je video, is het de bedoeling om jezelf te laten zien? Of juist om reclame te maken of wil je dat iemand naar een pagina gaat? Op deze manier kan je de video's van 60 seconden kort genoeg houden en duidelijk genoeg voor de kijkers.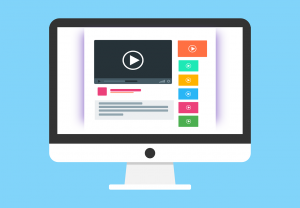 De eerste 3 secondes
Het begin van de video moet meteen aanspreken! De eerste 3 seconden zorgen ervoor dat mensen blijven hangen en niet doorscrollen. Meer aandacht hebben foto's en video's namelijk niet voordat er weer verder gescrold wordt. Wanneer de eerste 3 seconden genoeg de aandacht trekken blijven mensen 'hangen'. En dan volgt de rest van de video. Ook tijdens de rest van de video moet je voor genoeg prikkels zorgen, waardoor mensen de hele video bekijken. Dit betekend dus dat je geen lange introducties hoeft te maken, geen logo's of een muziekje om er rustig in te komen. De video mag meteen starten en meteen knallen!
Wist je trouwens dat Instagram geen voortgangsbalk heeft? Dit betekend dat als mensen de eerste 3 seconden nogmaals willen zien moeten ze eerst de hele video moeten bekijken.
Doelgroep
Bedenk ook goed voor wie je de video gaat maken. Eigenlijk hebben we hier al kort iets over geschreven. Maar het is heel belangrijk om bij video's een goed plan te hebben en ook te weten wie deze video gaat bekijken. Een zogenoemde doelgroep. Kijk of je deze simpel kan houden, zodat je precies weet wat ze aanspreekt. Hou deze bij het maken en bewerken van de video in gedachten, wat zijn precies de dingen die de kijker wilt zien. Deze vraag mag je steeds aan jezelf stellen. Deel dan alle informatie op in kleinere delen en zorg dat alleen de allerbelangrijkste dingen in de video zitten. Voor langere filmpjes kunnen instagrammers nu gebruik maken van Instagram TV. Hierop kunnen langere filmpjes worden geplaatst en bekeken. Instagram TV is nog redelijk nieuw, dus we zullen nog moeten zien of het de korte video's gaat vervangen.